Situation Update 19 June 2023
It's been more than a month since Kyrios began her intervention on 8th May 2023 to extinguish the wildfires across the wide expanse north of Kazakhstan, stretching 1,200km from Yekaterinburg to Kurgan, Tyuman, Omsk and Novosibirsk.
We observed that rain has continued to fall in the intervention area and that the number of hotspots across the intervention area remained low. As such, Kyrios has decided to end this intervention.
If you notice the wildfires increasing once more, please let us know either on Twitter @Kyrios_Earth or via email.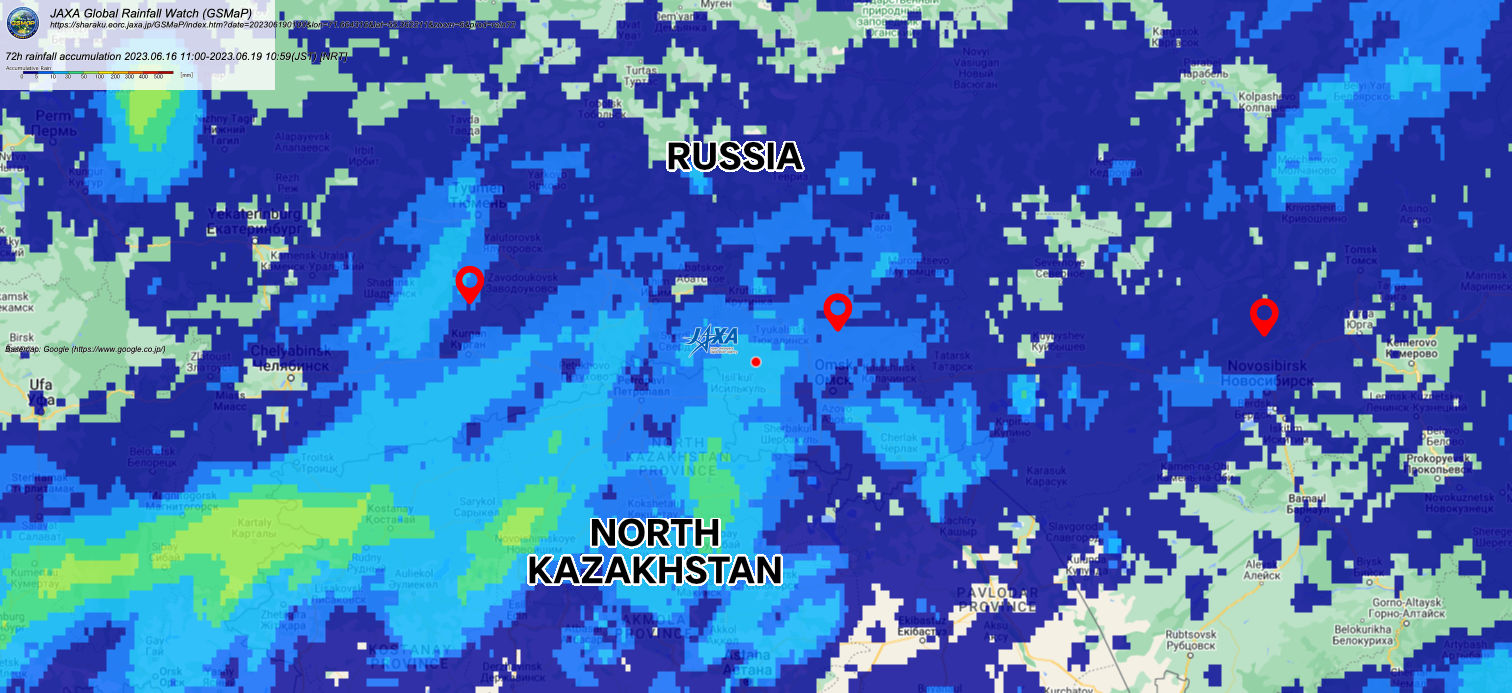 Figure 1: 72hr accumulated precipitation data from 16th to 19th May UTC. Continued precipitation recorded over the intervention area, with notable regions marked in red. From left, the regions with red indicators are Kurgan, Omsk and Novosibirsk. Source: JAXA Global Rainfall Watch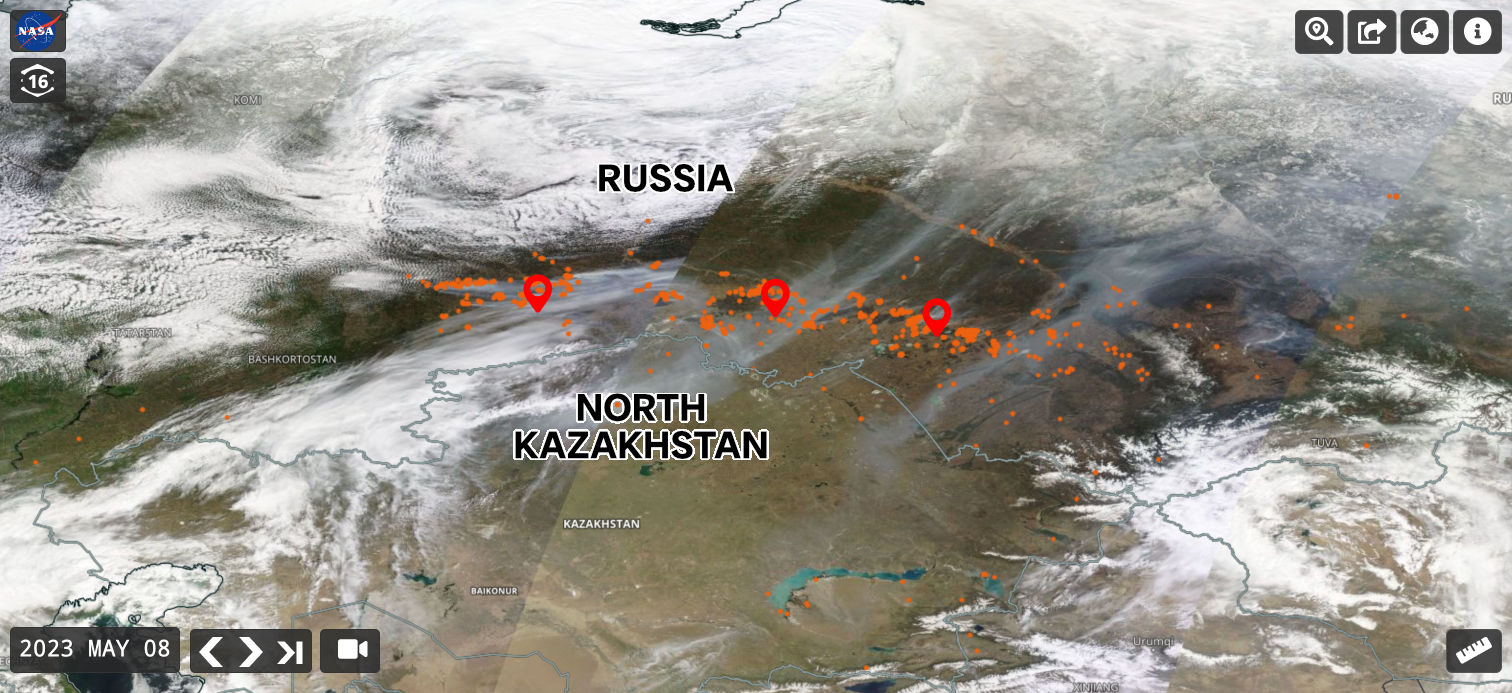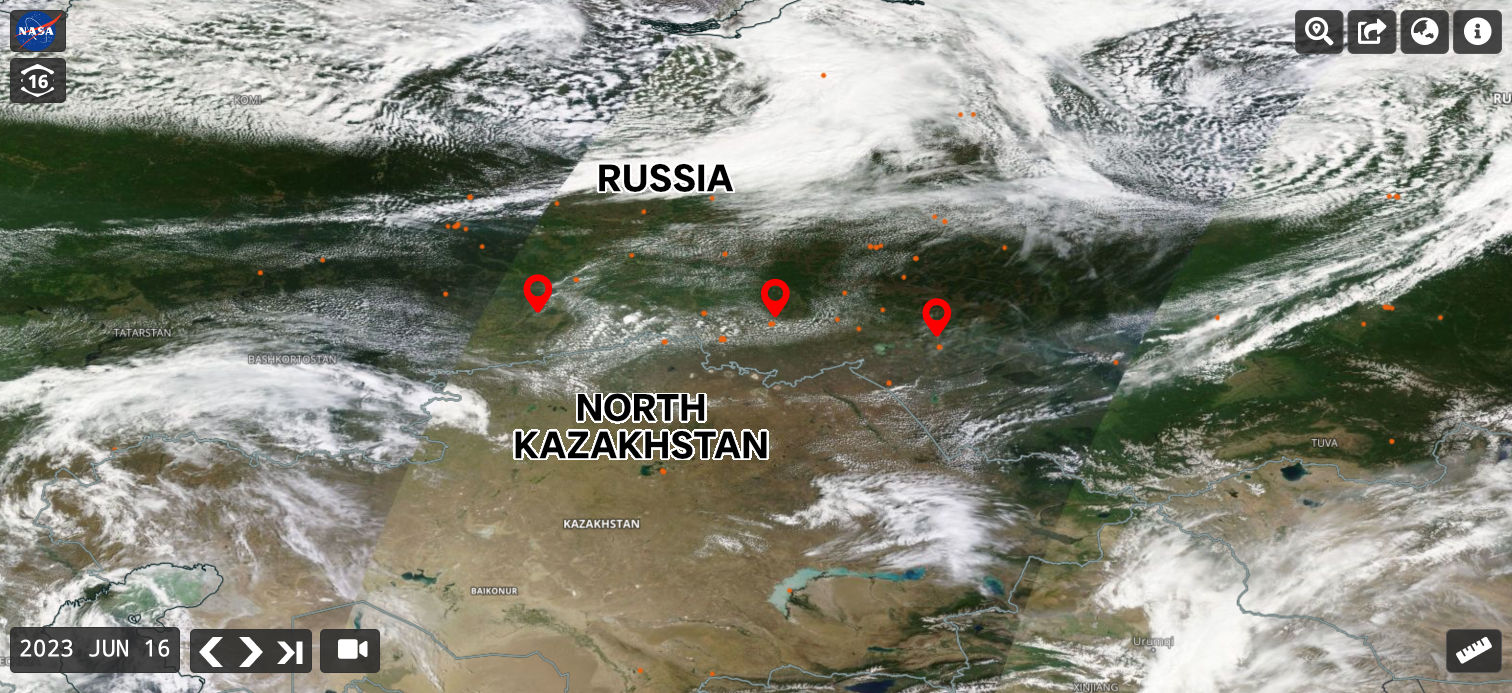 Figure 2: A comparison of hotspots (denoted as red dots and reflecting active wildfires) between 8th May and 16th June, which are the dates before and after Kyrios' intervention. As seen on 16th June, hotspots have remained low. From left, the regions marked are Kurgan, Omsk and Novosibirsk. Source: NASA Worldview and MODIS Terra and Aqua Satellites.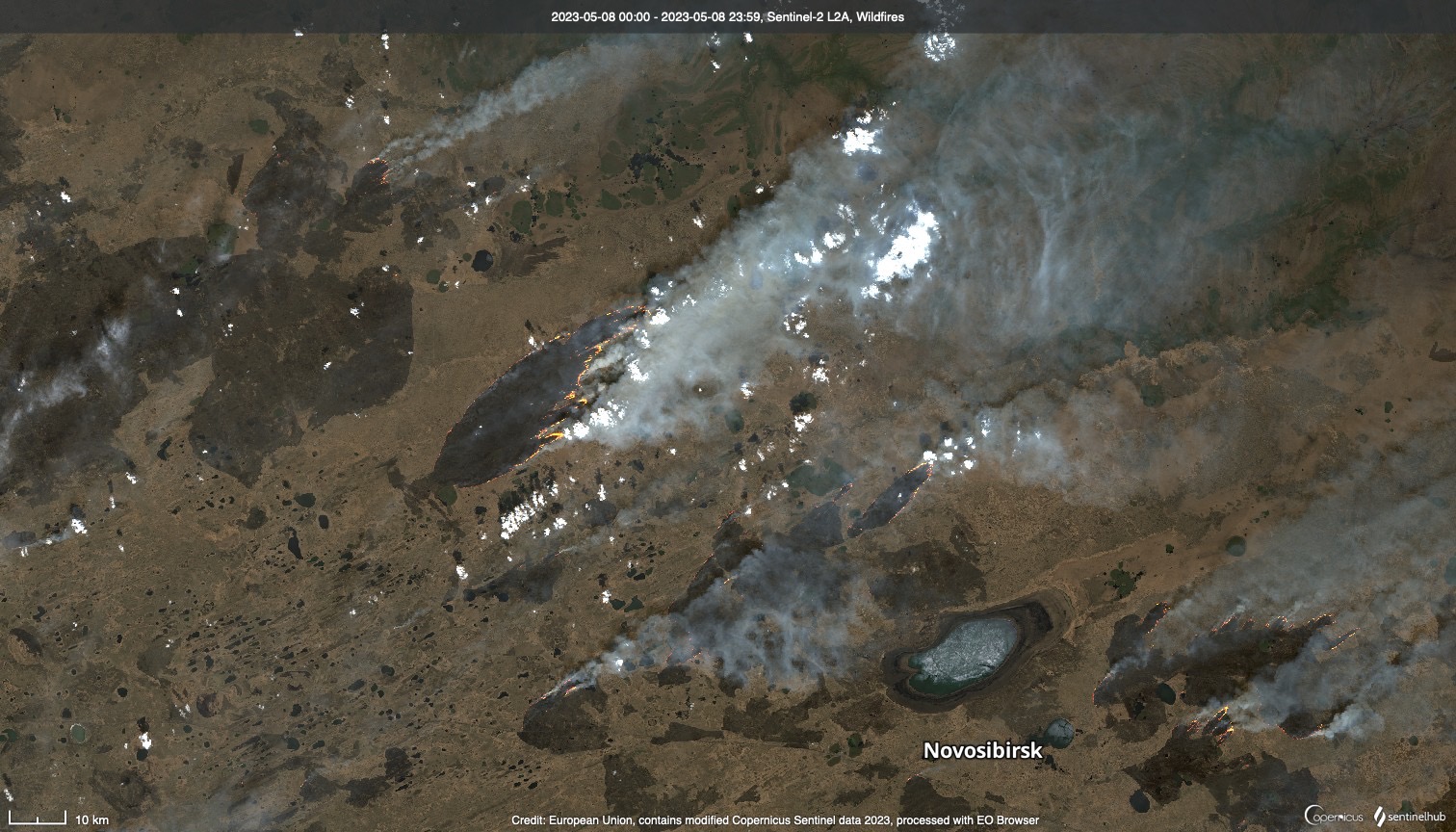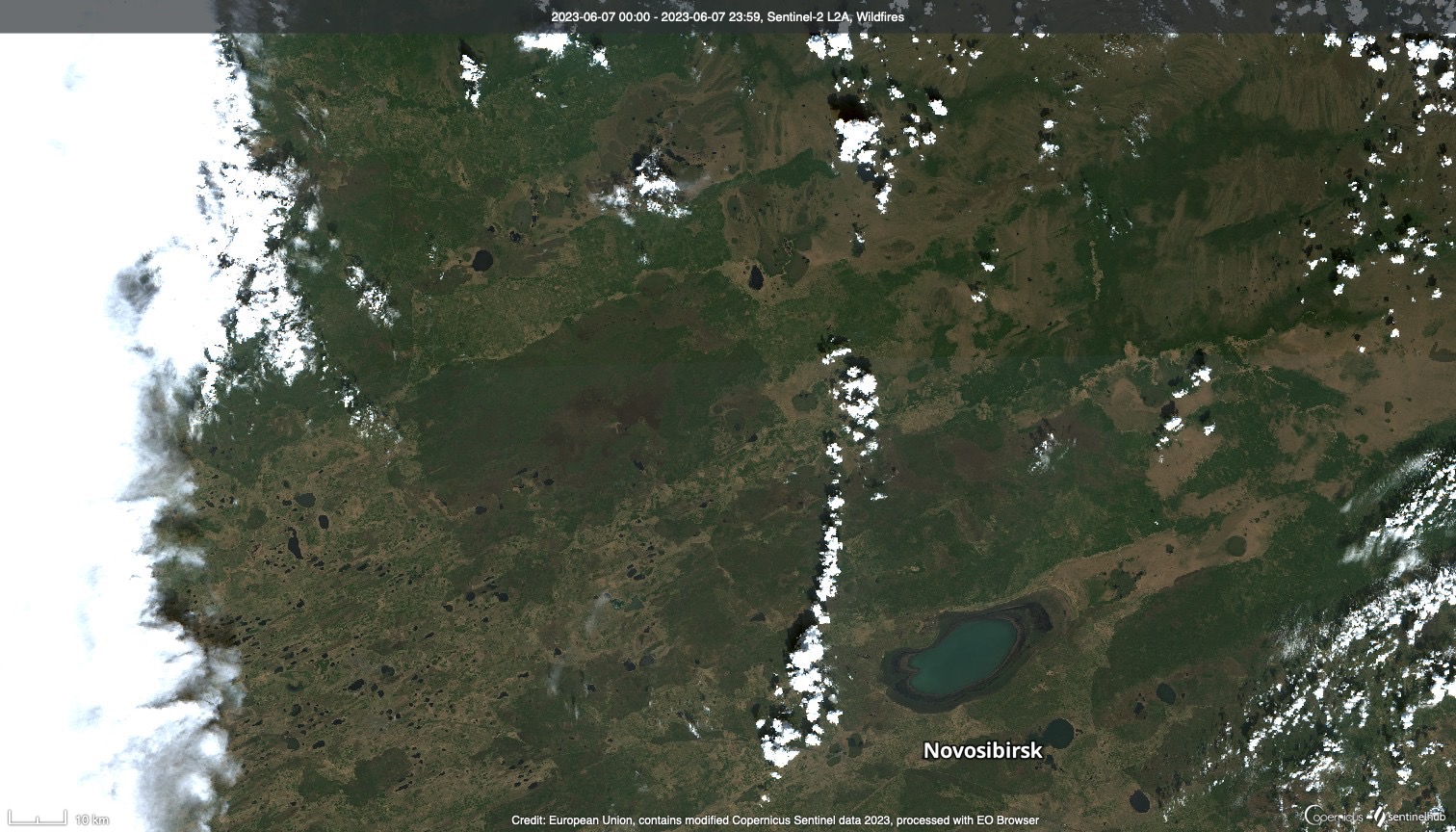 Figure 3: This is the same region from our 15th May situation update that showed numerous wildfires burning. Just 4 weeks later, you can see that the landscape is now green, which likely indicates that the land is regenerating well. Source: Copernicus EO Browser / Sentinel-2
Are you living in these regions? If so, we're hoping to get more first-hand eye witness accounts. Please reach us via email. Follow us on Twitter @Kyrios_Earth and Facebook @KyriosEarthHealerEn for updates.
Data sources: NASA Worldview, MODIS instrument aboard Terra and Aqua satellites, Copernicus Sentinel-2 satellite, JAXA Global Rainfall Watch
---
About Kyrios' climate interventions
Kyrios' climate interventions across key areas on Earth aims to reverse anthropogenic climate change through deliberate weather modifications, healing the damage done to Earth's systems and buying us time to make society more sustainable. This complements existing mitigation and adaptation measures. Kyrios also intervenes in climate disasters to reduce their destructive impacts on affected communities.
For more information on Kyrios' climate crisis interventions, please go here. If you have questions, feel free to ask them here.